Business Initiatives¶
In Dataiku Govern, AI projects may be grouped into business initiatives. Business initiatives can be created to link multiple governed projects together based on shared business goals.
Each project can be linked to one and only one business initiative, while a business initiative can be used for many projects. A business initiative can also be created before you have relevant projects.
If you navigate to the Business Initiatives page in Dataiku Govern, you'll see all of the business initiatives created in your instance (note that you might not have any yet).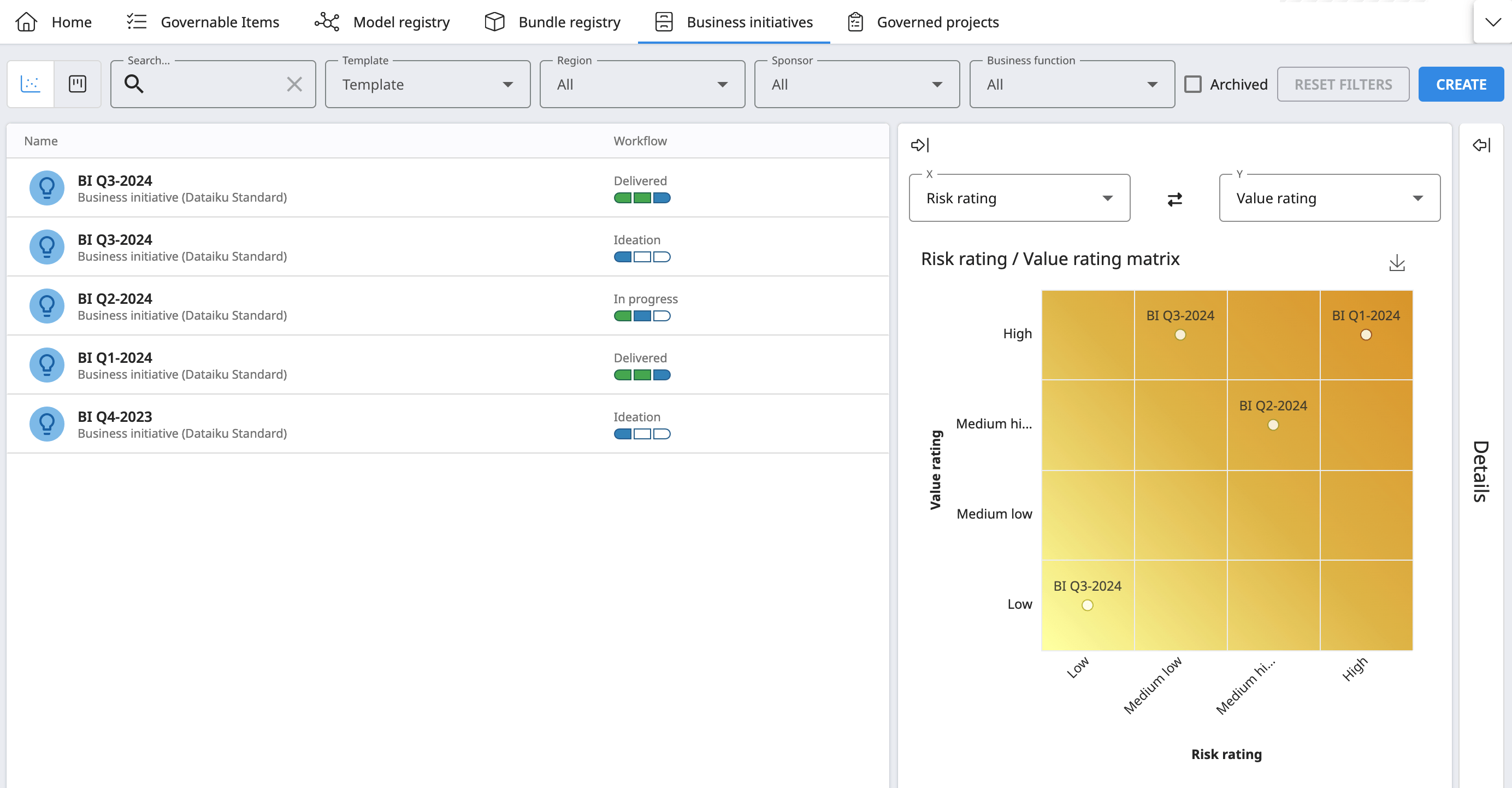 You can create a new business initiative by clicking the Create Item button in the upper right corner. After you name and create your new business initiative, you can fill in the remaining fields, including
sponsors,

description,

and related documents.
Once you connect any projects to the business initiative, they will automatically appear in the business initiative landing page. This way, if you want to manage all of your projects that share common business goals, you can find them through the business initiative.