Concept: Model Validation¶
Model Validation¶
Supervised learning models can learn from known historical information and then apply those known relationships to predict outcomes for individuals it hasn't seen yet. How can we validate that a model will perform well on data it has not seen yet?
In this lesson, we'll look at the techniques of using train and test sets, optimizing model hyperparameters, and controlling for overfitting - all crucial steps in the model validation process.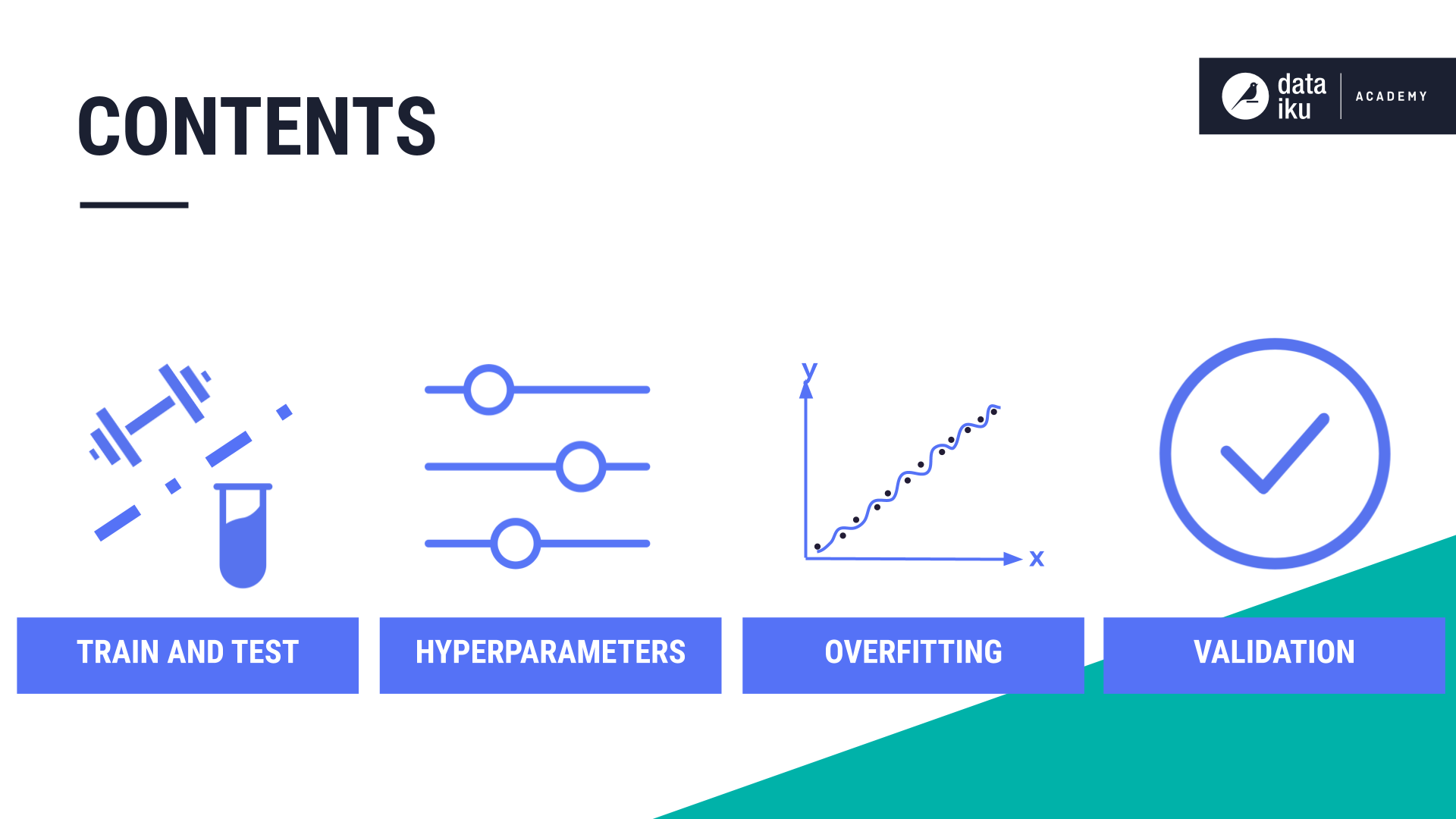 What's Next?¶
Now that you've completed this lesson about model validation, you can move on to discussions about algorithms including classification and regression, and model evaluation techniques.