Concept: Dashboards in DSS¶
Dashboards allow users to publish elements of a DSS project (such as a table, chart, or model report) to a dashboard, and then share these dashboards not only with project collaborators, but a wider group of stakeholders, while still maintaining control over permissions.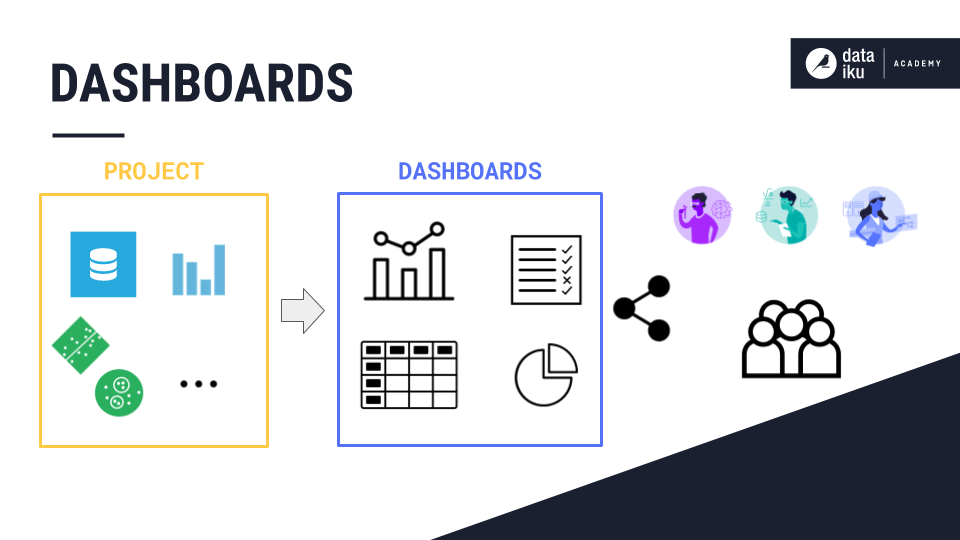 Every DSS project has a default dashboard, but an arbitrary number of new dashboards can be created.
A dashboard is made up of slides.

Each slide is made up of tiles, which the user can arrange on a grid as needed.

Each tile on a dashboard slide holds an insight from the project.
Many types of insights, such as charts, model reports, Jupyter notebooks, web apps, metrics, and even macros, can be added to dashboards.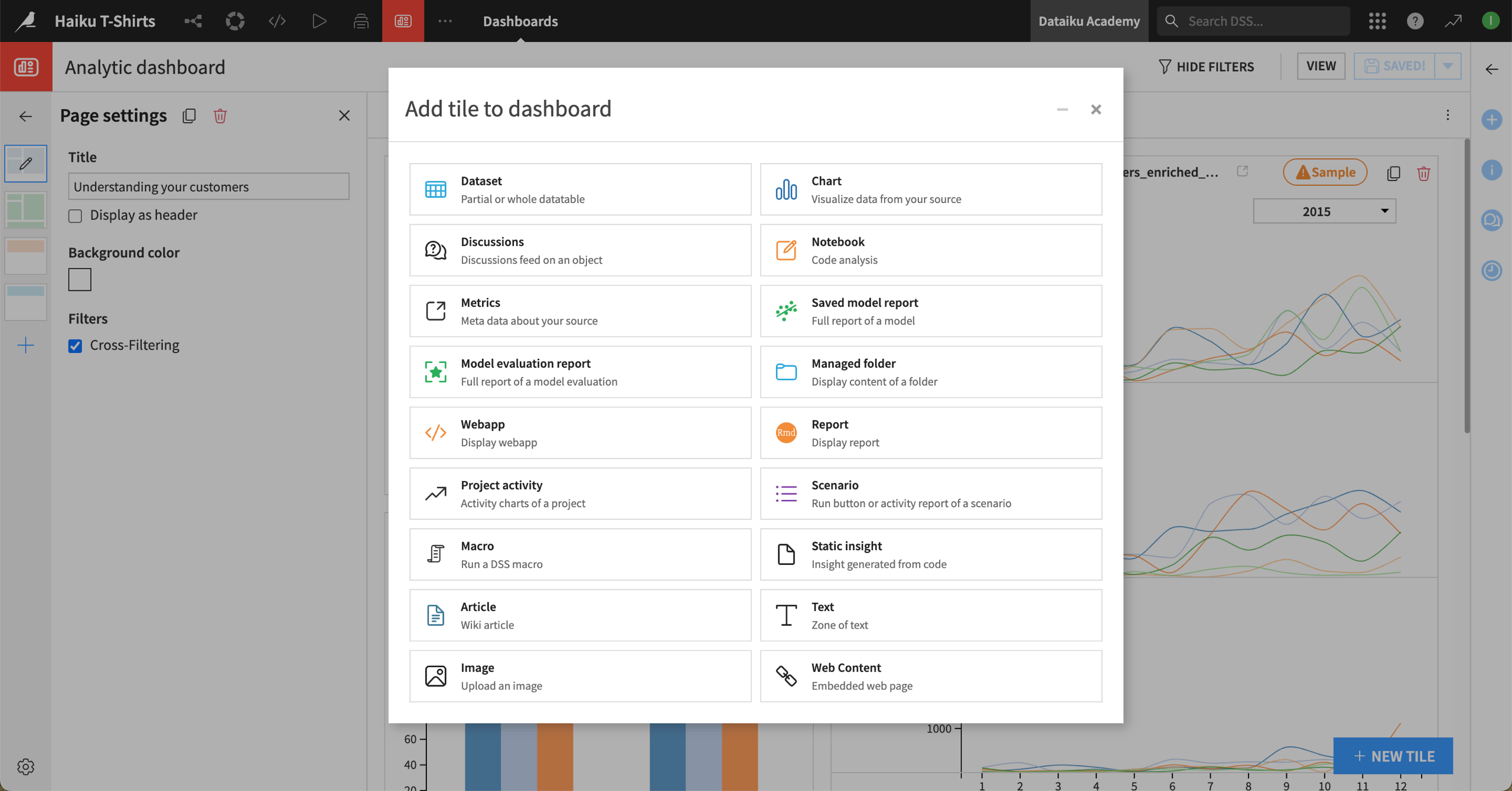 Insights generally reference DSS objects. This chart, for example, can be traced back to the source dataset in the Flow.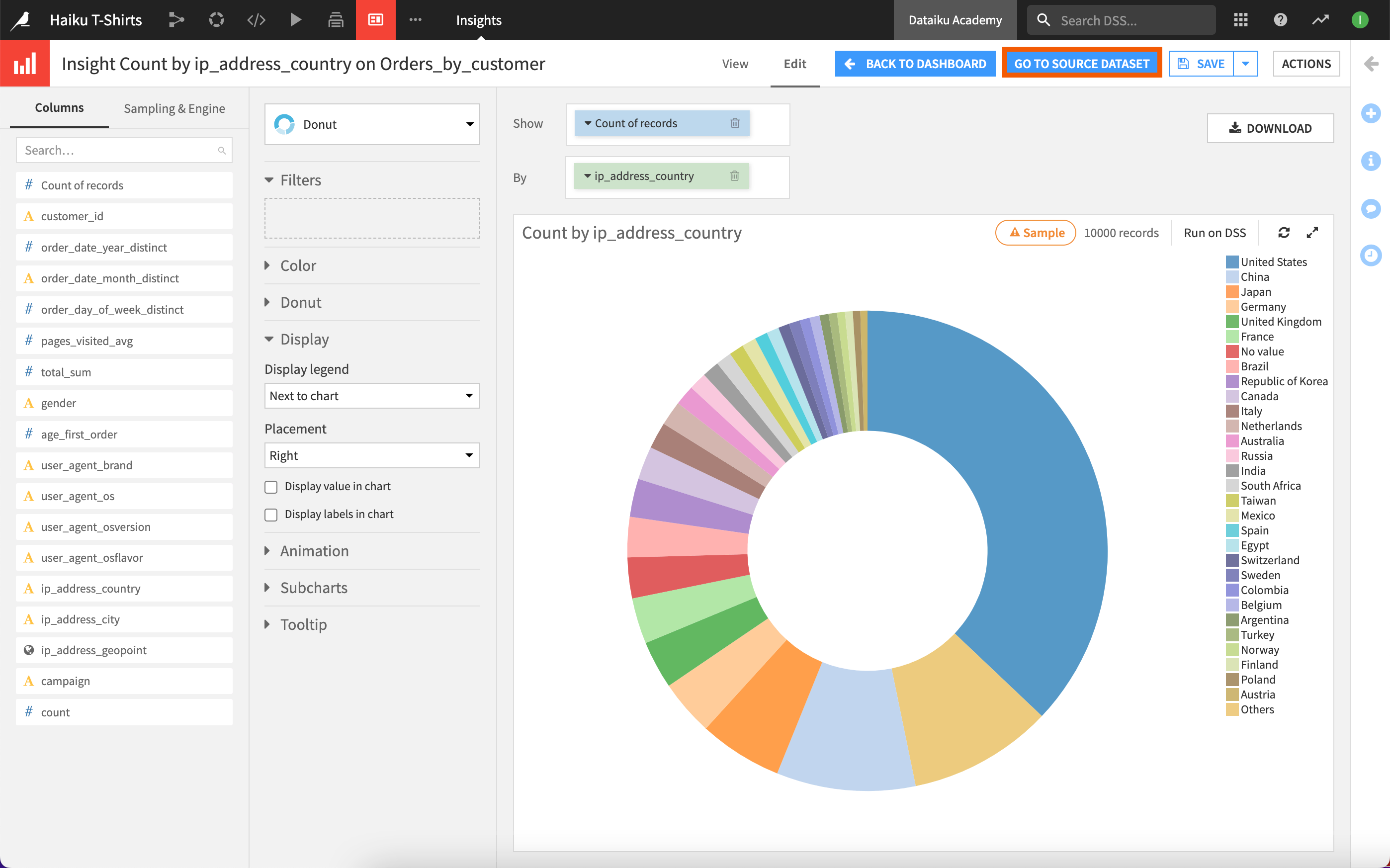 Exporting Dashboards¶
This gives an introduction to the many ways in which you can share dashboard access with DSS users, but often you may need to share a dashboard, or pieces within it, externally, outside of DSS.
For this, you can export a dashboard as a PDF or PNG file. Not only can you do this manually through the interface, but also automatically through a scenario so that exports arrive by mail or are stored in a managed folder.