Pipeline Optimization Best Practices¶
Programmers will be familiar with the process of code refactoring, where the goals include improving readability, reducing complexity, and increasing efficiency—all while maintaining the same functionality of the original code.
A similar logic can be applied to refactoring a Dataiku project, and before moving it to production is an excellent opportunity to think about optimization techniques.
Here we'll highlight a number of strategies to optimize the Flow of a project, in particular with regards to computational efficiency.
Basic Cleanup¶
Let's start simple. Perform a basic cleanup of the project. Delete any unnecessary objects created during the project's development, such as discarded Flow branches, draft notebooks, or unused scenarios.
Should you want to retain certain artifacts not required for production, Dataiku has features that enable you to safely copy objects into other projects and delete them from the original.
Readability¶
You might also review the project's readability, particularly as new contributors may join the project as it moves to production. For large Flows, add Flow Zones to help communicate the main phases of a project from a high level.
Note
Related to a project's readability is how well documented it is. Learn more in best practices for workflow documentation.
Variables¶
Consider the project's maintainability. If you've hard-coded values in recipes, try replacing them with variables.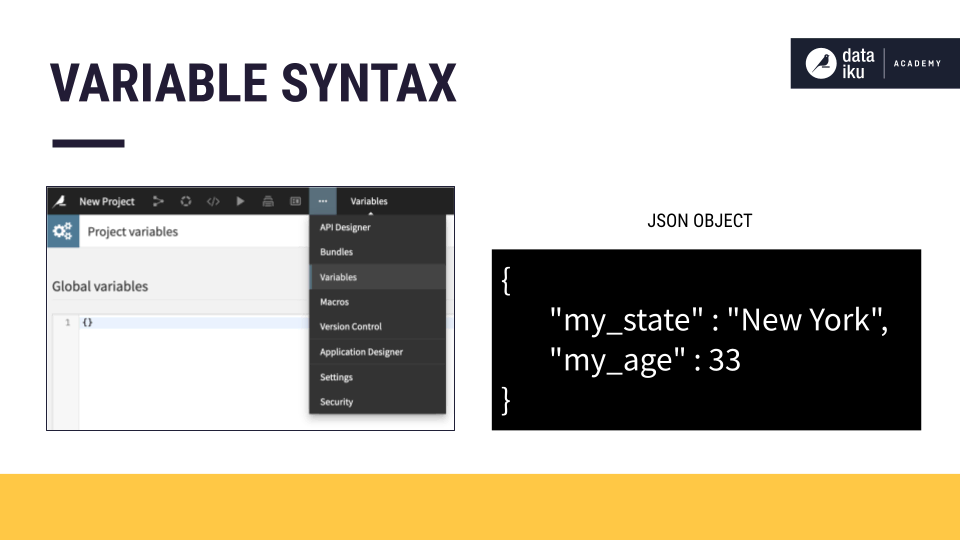 Computational Efficiency¶
A key optimization consideration is the project's computational efficiency. Is the Flow running in the most optimized way possible?
Recall that Dataiku is meant to be an orchestrator of workflows. With this in mind, verify that the project satisfies two general requirements:
It leverages any external computing power at its disposal.

It minimizes resource consumption on the DSS host.
Partitioning¶
Finally, for specific use cases, partitioning can be a very valuable optimization tool. For example, consider the common scenario where you need reports and dashboards updated on a periodic basis, such as daily. Without partitioning, the datasets in the Flow would continue to grow larger, consuming greater computational resources.
Instead of redundantly recomputing this historical data, you could instead partition the Flow so that only the latest segment of interest is rebuilt and the historical partitions are kept aside. If you do have a clear key on which to partition your Flow, partitioning is definitely an option worth considering before moving to production.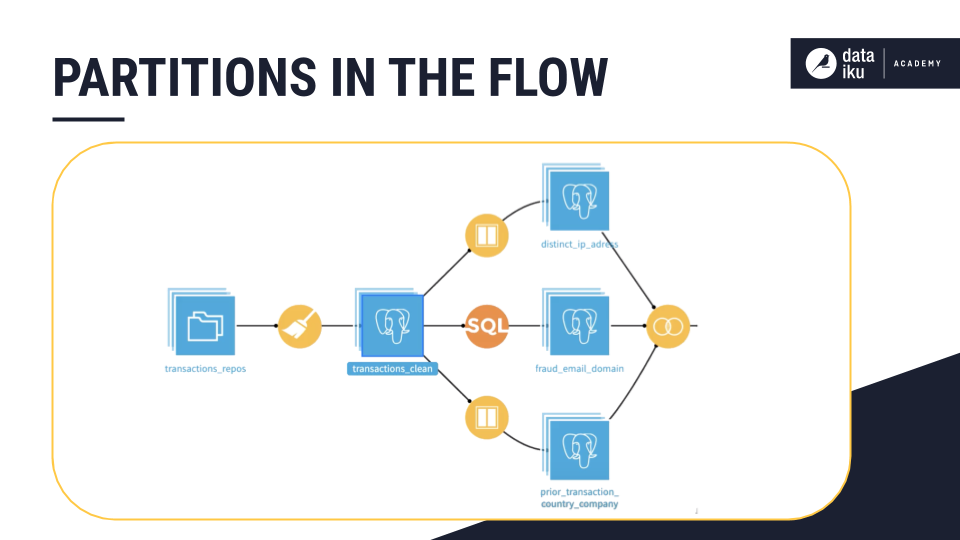 Testing Runtime¶
Offloading computation using the strategies described in this article can potentially add complexity. With this in mind, you will have to weigh the pros and cons with respect to the infrastructure, the type, and the volume of data you will be using in production.
Testing the runtime of your Flow with scenarios can provide the basic information needed to think through these tradeoffs as you identify potential bottlenecks. A quick visual comparison can be found in the "Last Runs" tab of a scenario, which reports the runtime of each step. Many Flow Views, such as last build duration, count of records, or file size, can also help identify bottlenecks.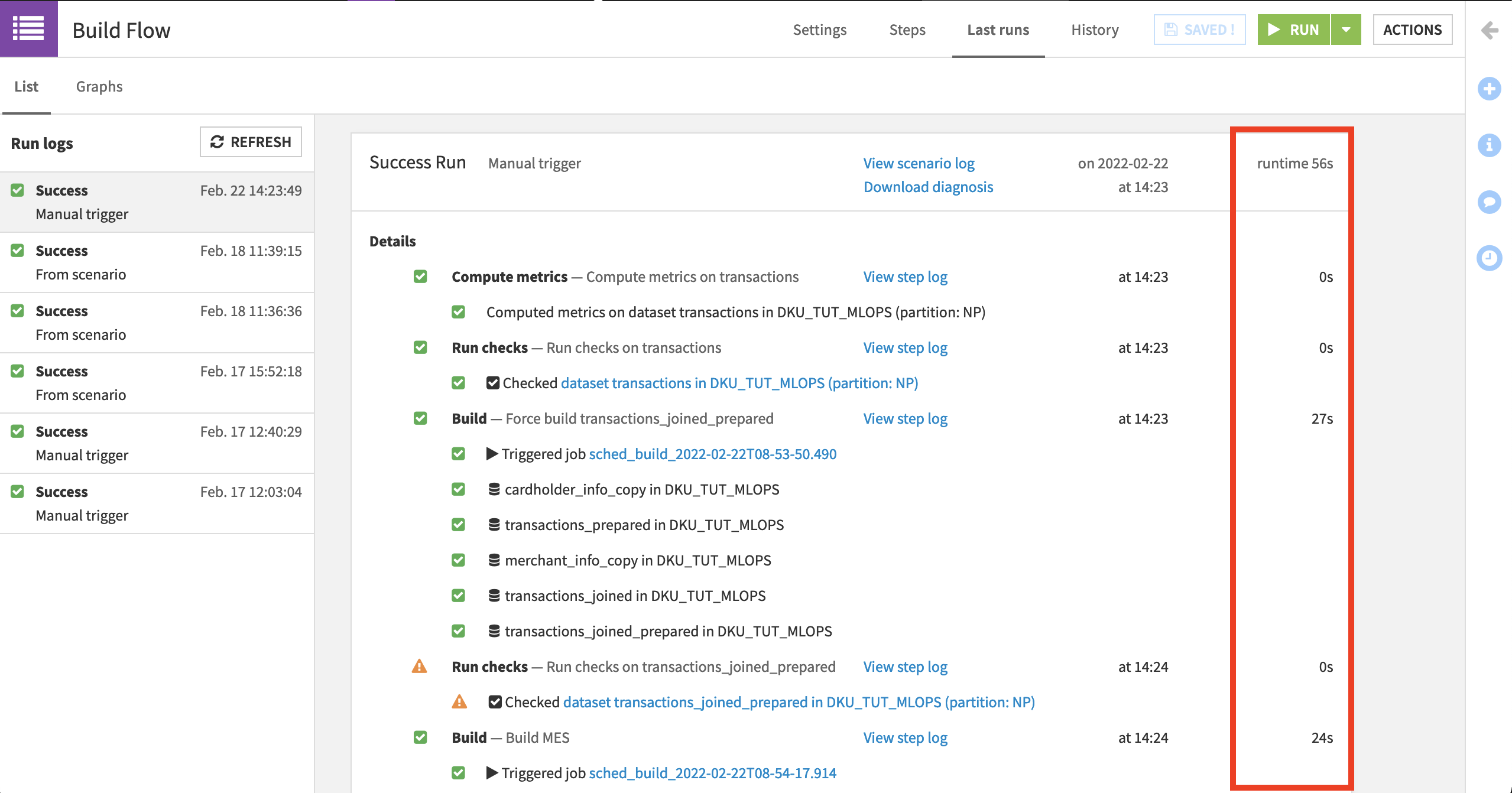 What's Next?¶
Alongside optimization concerns, you should also devote sufficient attention to documenting a project before putting it into production. Learn more about how to do so in an article on workflow documentation.