Concept: Handling Text Features for ML¶
At this point, we have applied some basic text cleaning steps to our dataset and created a few simple numeric features. We are ready to create features for training a model, in this case, one to classify spam and non-spam (ham) emails.
Before feeding this data to machine learning algorithms, however, we have to decide how Dataiku DSS should handle the text when it computes the features. This is done in the Features handling pane of a model's Design tab.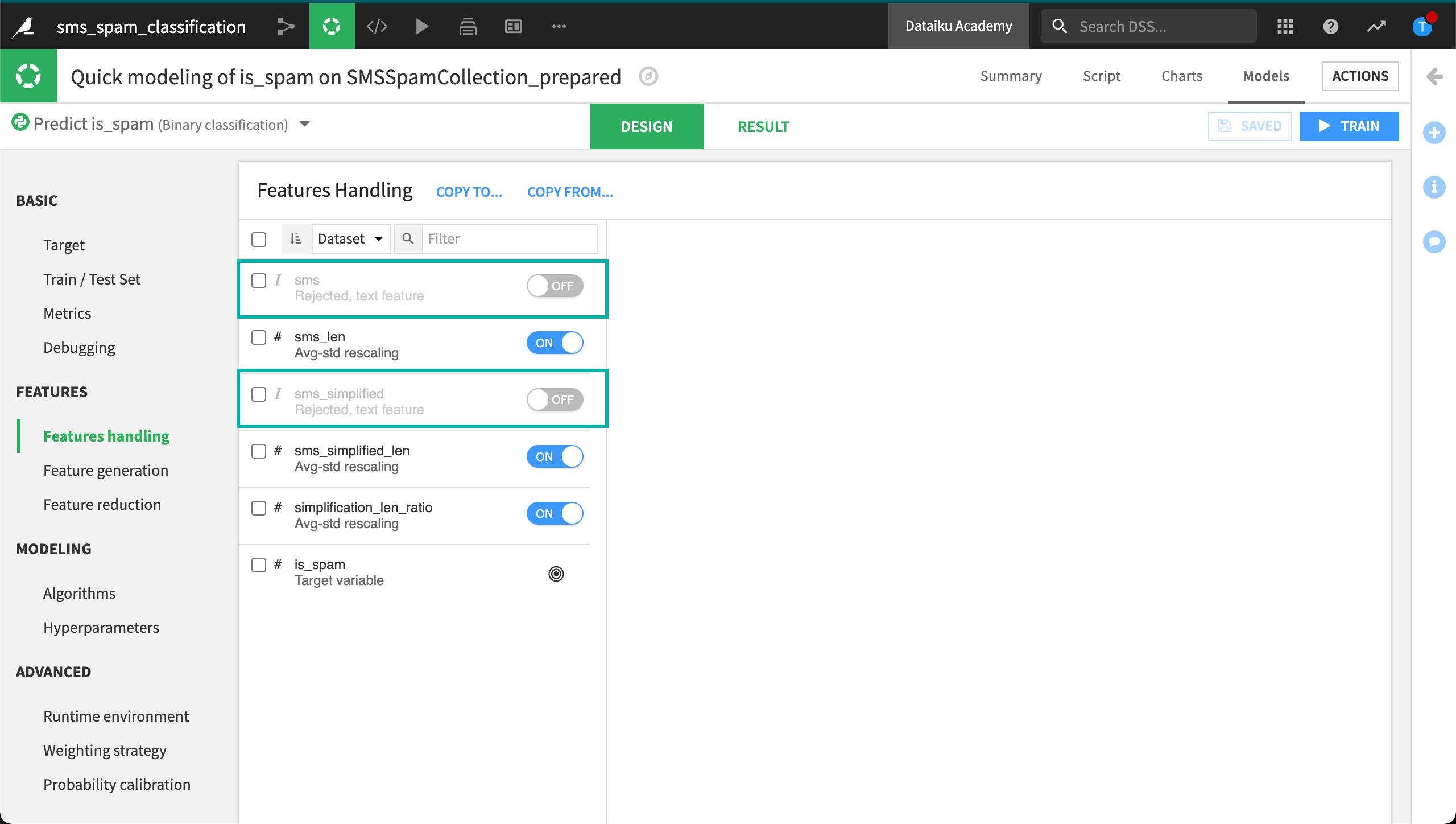 Here, we can see that Dataiku DSS has rejected the two text columns as features for the model. Dataiku DSS rejects text columns as features by default because text is more expensive in terms of memory processing. To add these columns as features, we must manually select them.
For any text feature, Dataiku DSS can handle it in one of five ways:
Term hashing

Term hashing + SVD

Count vectorization

TF-IDF vectorization

Custom preprocessing
To learn more about custom preprocessing, visit the Academy course, Custom ML Models.