Concept Summary: Time Series Extrema Extraction¶
When working with time series data, we are often particularly interested in what happens around their peaks or the bottom of their valleys.
More formally, across an entire time series, we can call the largest value the global maximum, and the smallest value the global minimum.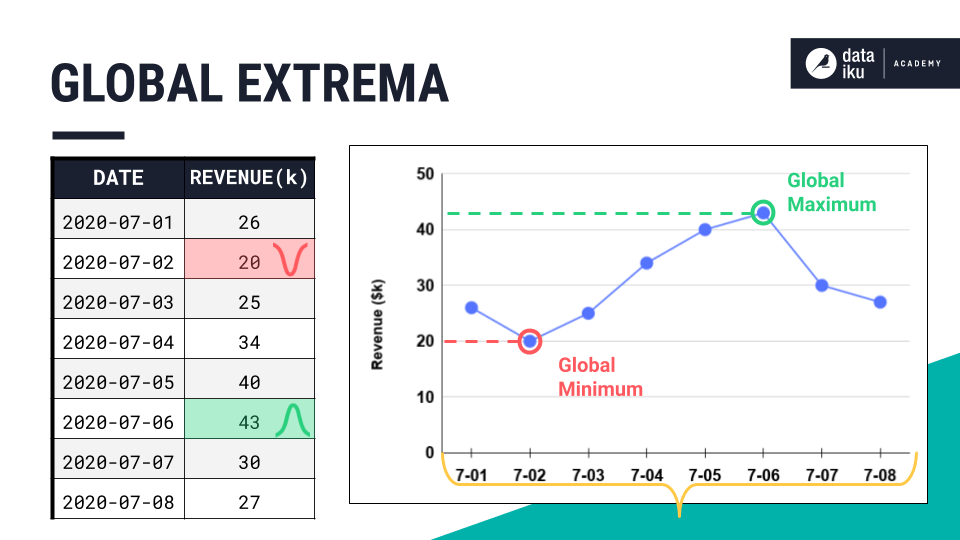 Together, we'd call these two points the global extrema of the time series.