Concept | The value proposition of Dataiku¶
See the video version of this article
Dataiku is the platform for Everyday AI, systemizing the use of data for exceptional business results. In the same way that computers or the internet have become embedded in the everyday activities of organizations, AI can help organizations transform processes and help make better and wiser decisions.
Many organizations today aim to get everyone across the company using AI every day. However, the task of delivering value from AI at scale is complex, and it requires that organizations master the tensions existing between:
Rationality and creativity.

The individual and the collective.

The mundane and the moonshot.
To deliver value from AI at scale, teams need a systemized approach that balances the power of technology with people's imagination, brings people together to apply their talents while upskilling on new ones, and gives teams collaborative tools for managing AI projects.
The Dataiku platform enables teams to centralize AI initiatives, from data to impact, so that they can accomplish the following:
Unify business, data, and IT teams, so that they work together to design, deploy and manage AI projects, each bringing their talents to the table.

Upskill business analysts and experts with visual tools that empower them to work with data and build AI models, dashboards, and applications.

Provide a single place where projects are developed, tested, and put into production.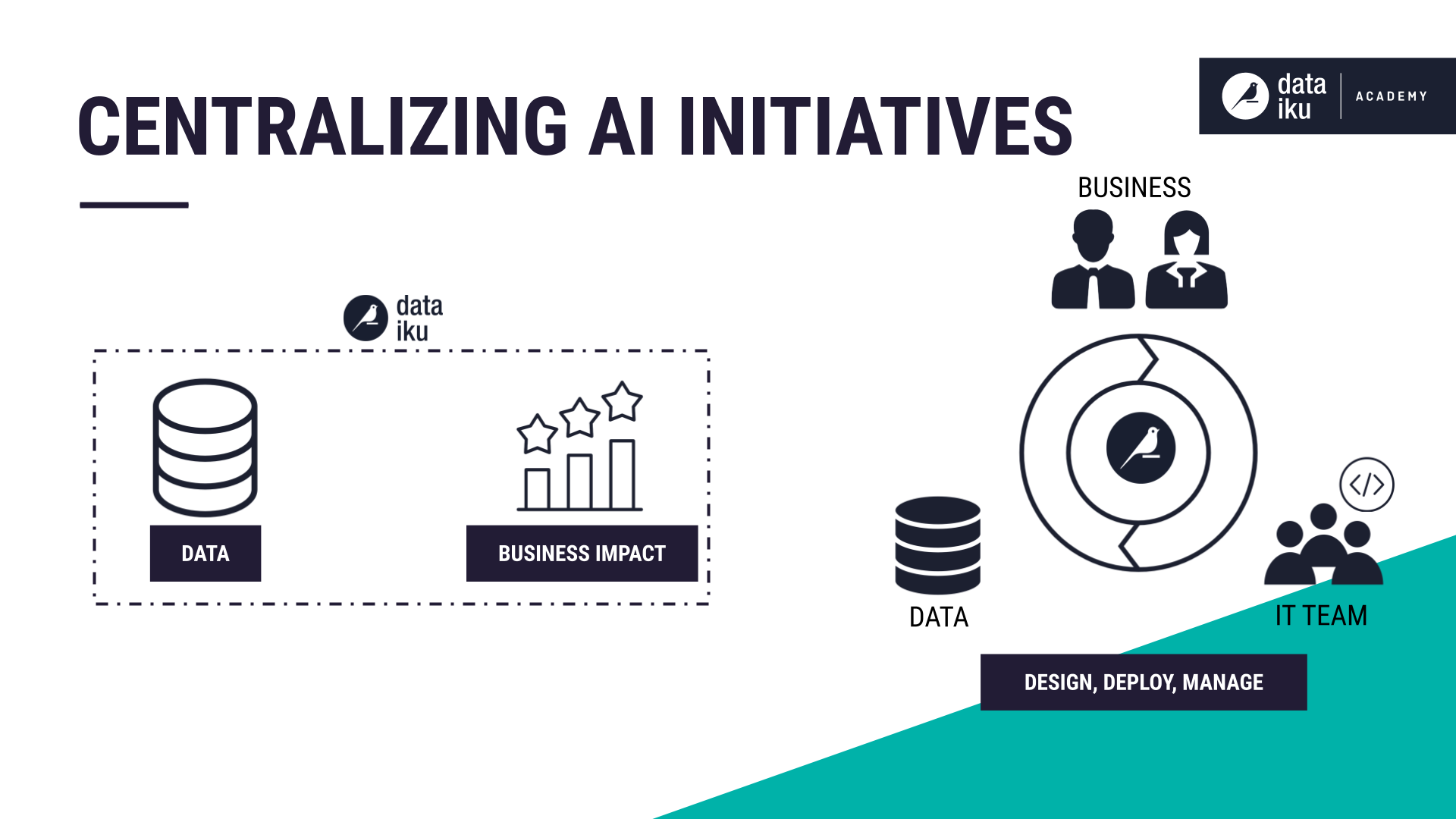 Dataiku also helps to streamline the path to production AI. For this, Dataiku provides capabilities to accomplish the following:
Balance custom code with reusable components and standard frameworks to create production-ready projects.

Automate both design and production to reduce repetitive work and maximize quality and reliability.

Deploy projects from design to production - in a few easy steps running on the latest elastic cloud infrastructure.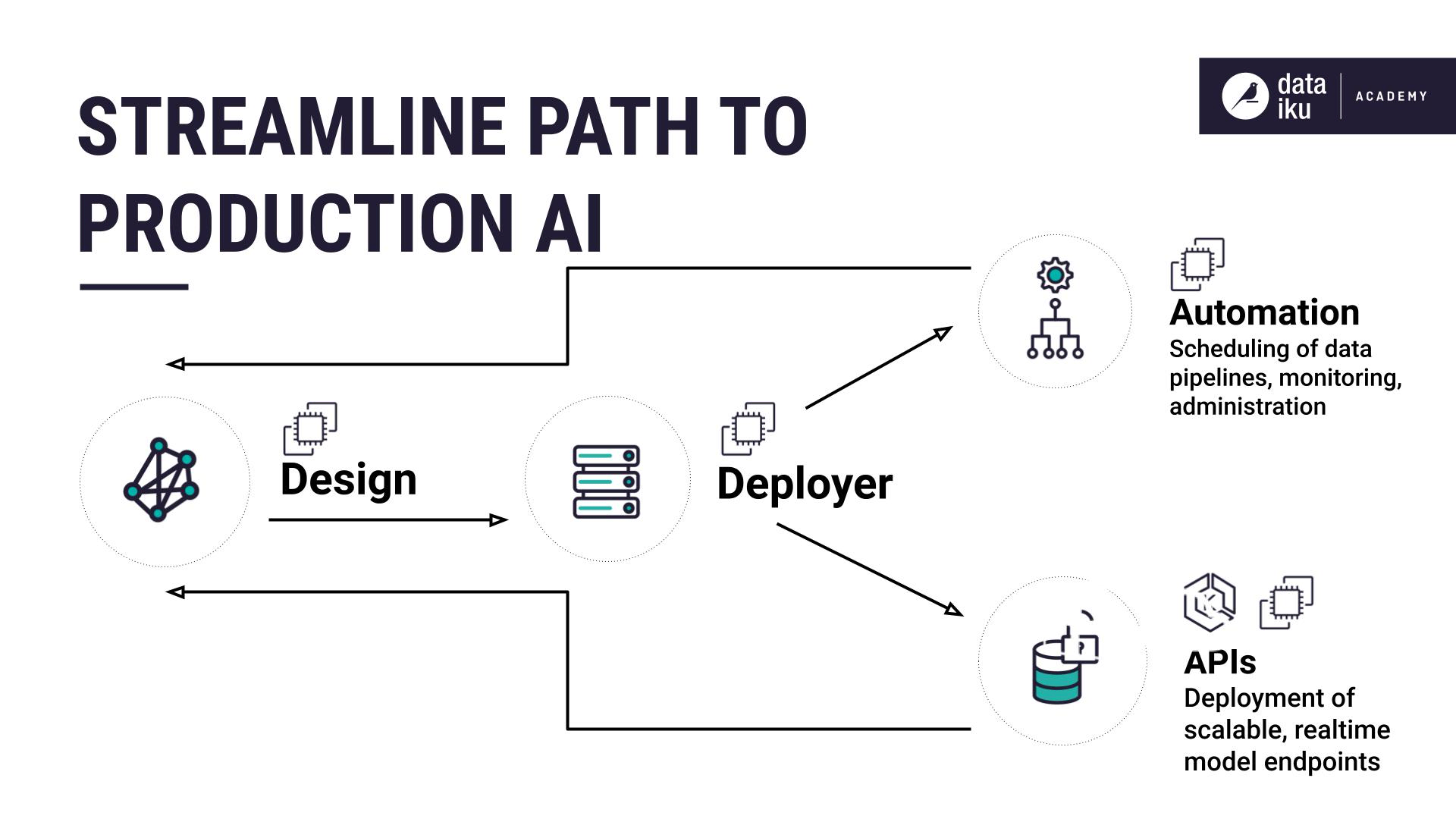 Dataiku can help you manage and govern AI projects at scale. For this, Dataiku provides the capabilities for the following:
Built-in governance by documenting project goals, critical decisions, and models for maximum transparency and portability across teams.

Managing the production lifecycle for data and AI projects at scale with minimal resources.

Managing operational risk and ensuring legal and regulatory compliance.
When you use Dataiku as your organization's platform for Everyday AI, you stand to elevate your people to extraordinary, arming them with the ability to make better day-to-day decisions with data and subsequently deliver exceptional business results.