How to Export Preprocessed Data¶
To train a machine learning model, Dataiku modifies the input data you provide and uses the modified data, known as preprocessed data. You may want to export the preprocessed data and inspect it, such as when you want to investigate issues or perform quality checks.
In this article, we'll show you how to export the preprocessed dataset using Python code in a Jupyter notebook.
Let's Get Started!¶
In this article, we'll work with an example of a project that contains a deployed model in the Flow. To follow along with the steps, you can use any project with a deployed model in the Flow.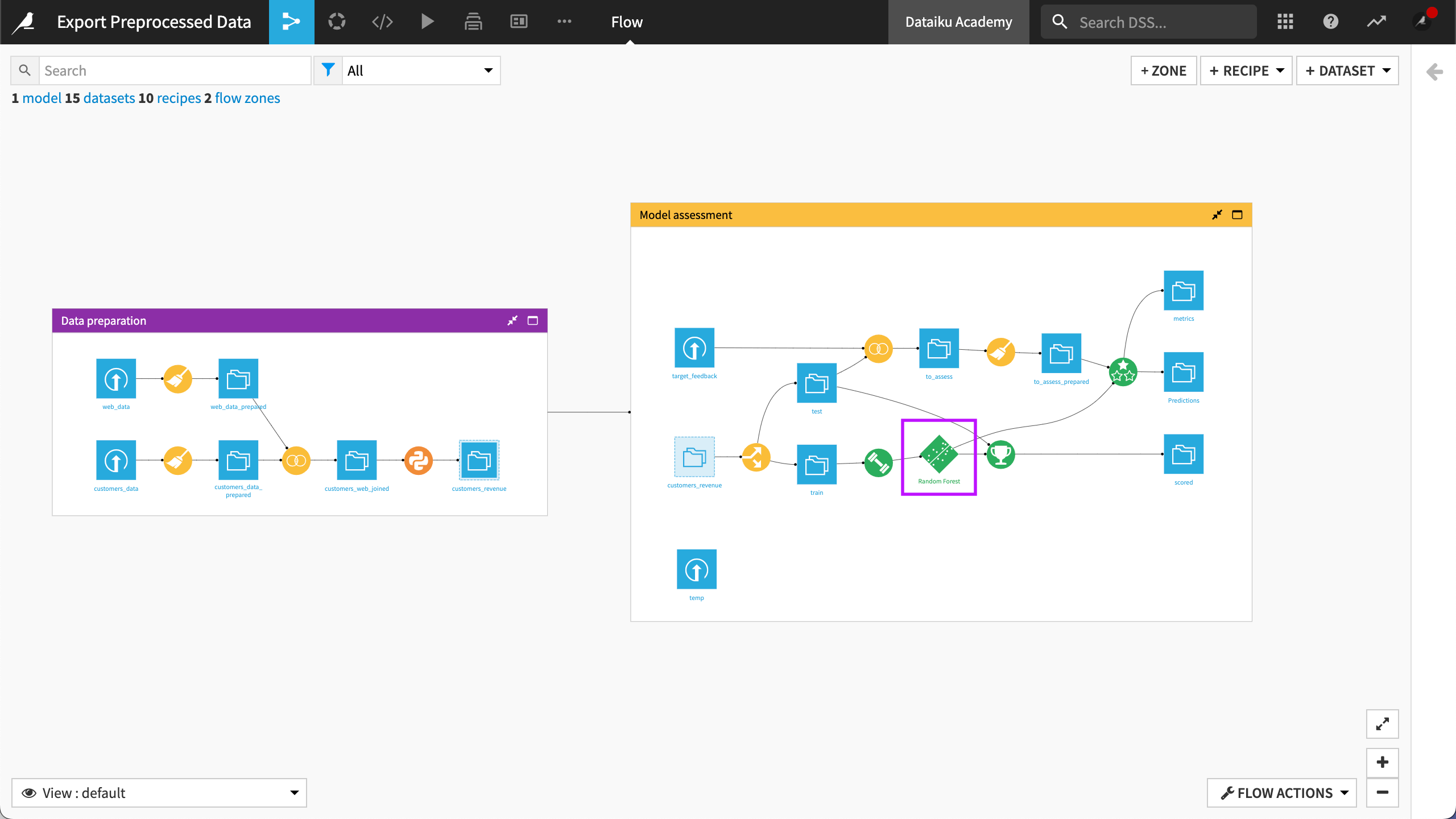 Create a Code Notebook¶
From your project, create a new Jupyter notebook.
What's Next?¶
You can now use all the features of Dataiku to analyze this dataset. For example, you can:
Explore this dataset using the Dataiku UI, to analyze columns, compute dataset statistics, and create charts.

Use this dataset as part of a dashboard.

Use this dataset as the input to a recipe.
To automate updating the preprocessed dataset you could create a scenario and add a step to execute Python code. You could also create a code recipe from your code notebook.