Concept | Time series windowing part 1¶
You are likely already familiar with the visual Window recipe in Dataiku DSS. It was introduced in the Visual Recipes 101 course.
In this lesson, we'll draw on your knowledge of the visual Window recipe in order to present the Windowing recipe of the Time Series Preparation plugin, which is specifically geared to work with time series data.
Using this recipe requires understanding a few different parameters, and so we have divided this lesson into 3 parts.
In the first, we'll dive into parameters like causality, bounds, width, and units.

In the second part, we'll introduce the concept of window shape.

And in the last part, we'll walk through a demo using the recipe.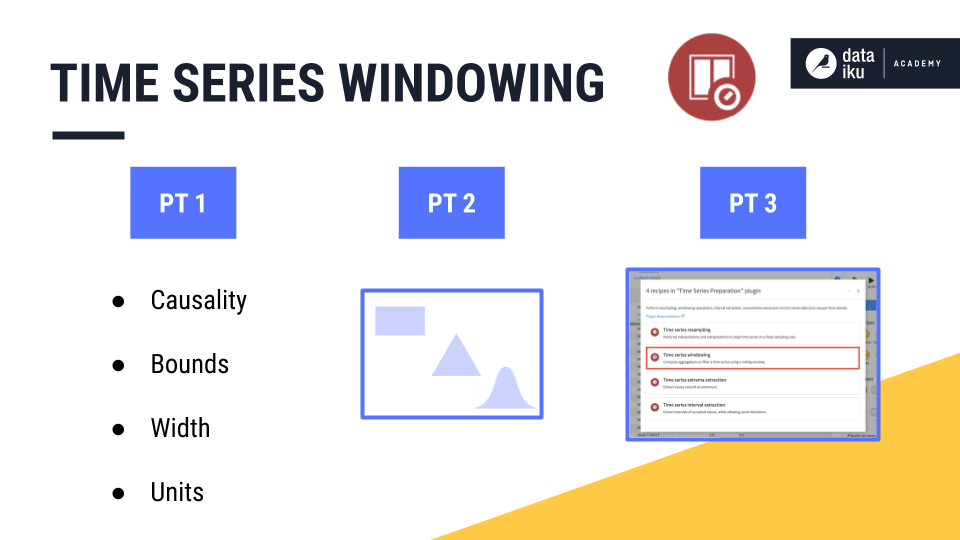 Visual Window recipe¶
Let's begin by reminding ourselves how to define window frames using the visual Window recipe.
In the example below, we only have a single time series, and so we do not need to worry about partitioning columns.

We can order rows by the "date" column in an increasing order.

Then, we choose the rows to include in the window frame.

Here, let's include 1 preceding row and 0 rows after the current row.

Once the window frame is set, we choose an aggregation, like a sum.
And then starting from the beginning, slide down, calculating the aggregation, row by row.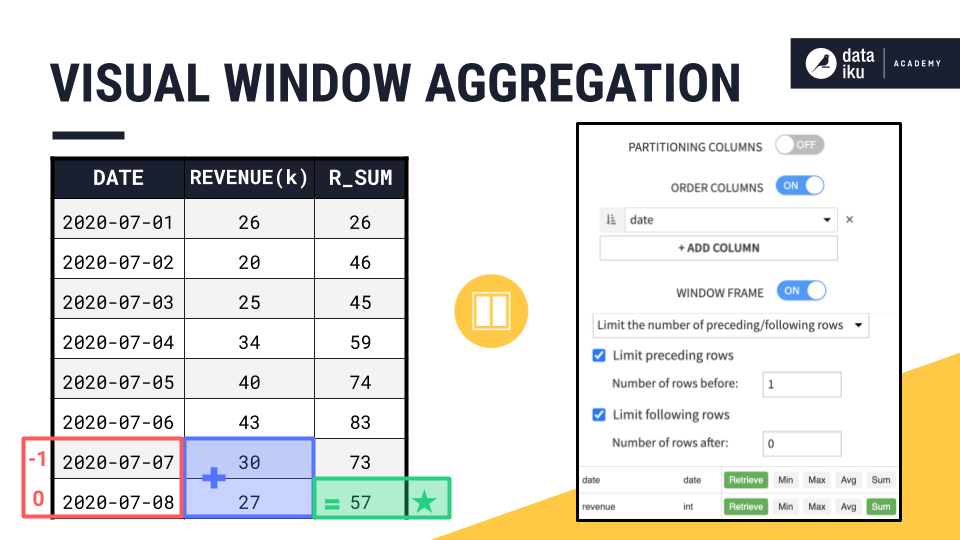 Time series Windowing recipe¶
We can recreate this output with the time series Windowing recipe. You haven't seen these parameters before, but they come directly from the dialog of the time series Windowing recipe.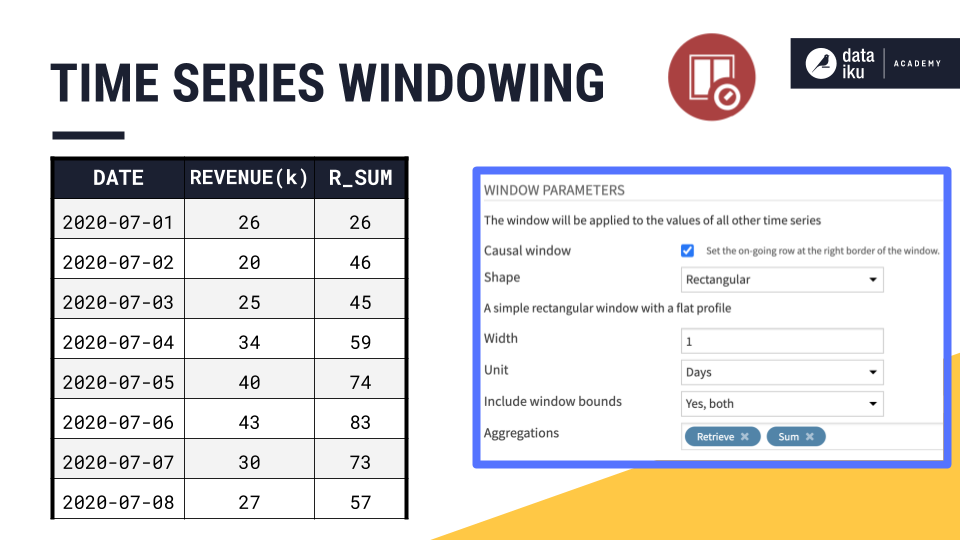 You'll need to become familiar with terms like:
Causality

Shape

Width

Units

Bounds
Adjusting time series windowing parameters¶
Now we have fully reproduced the example originally computed with the visual Window recipe, by using the time series Windowing recipe.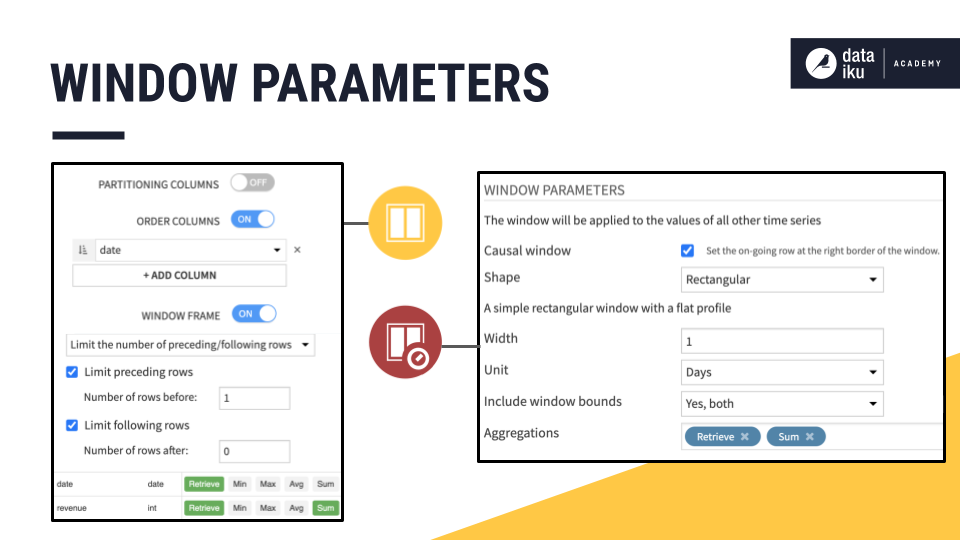 Let's start adjusting some of these parameters to get a better feel for how they work.
What's next?¶
At this point, we have talked about causality, width, units, bounds, and aggregations. That leaves only shape.
We'll introduce this topic in the part 2 of this lesson on Time Series Windowing.