Concept | Govern for MLOps¶
As organizations strive to efficiently and responsibly scale the use of AI, governance and program oversight become more critical than ever. Dataiku Govern offers a suite of features that give companies even more confidence and control over their AI initiatives.
If we take a closer look, Dataiku Govern can play a key role in machine learning lifecycle management. Tracking models in a centralized registry, utilizing sign-offs, and performing model maintenance are ways that you can take advantage of the Govern node for your MLOps goals.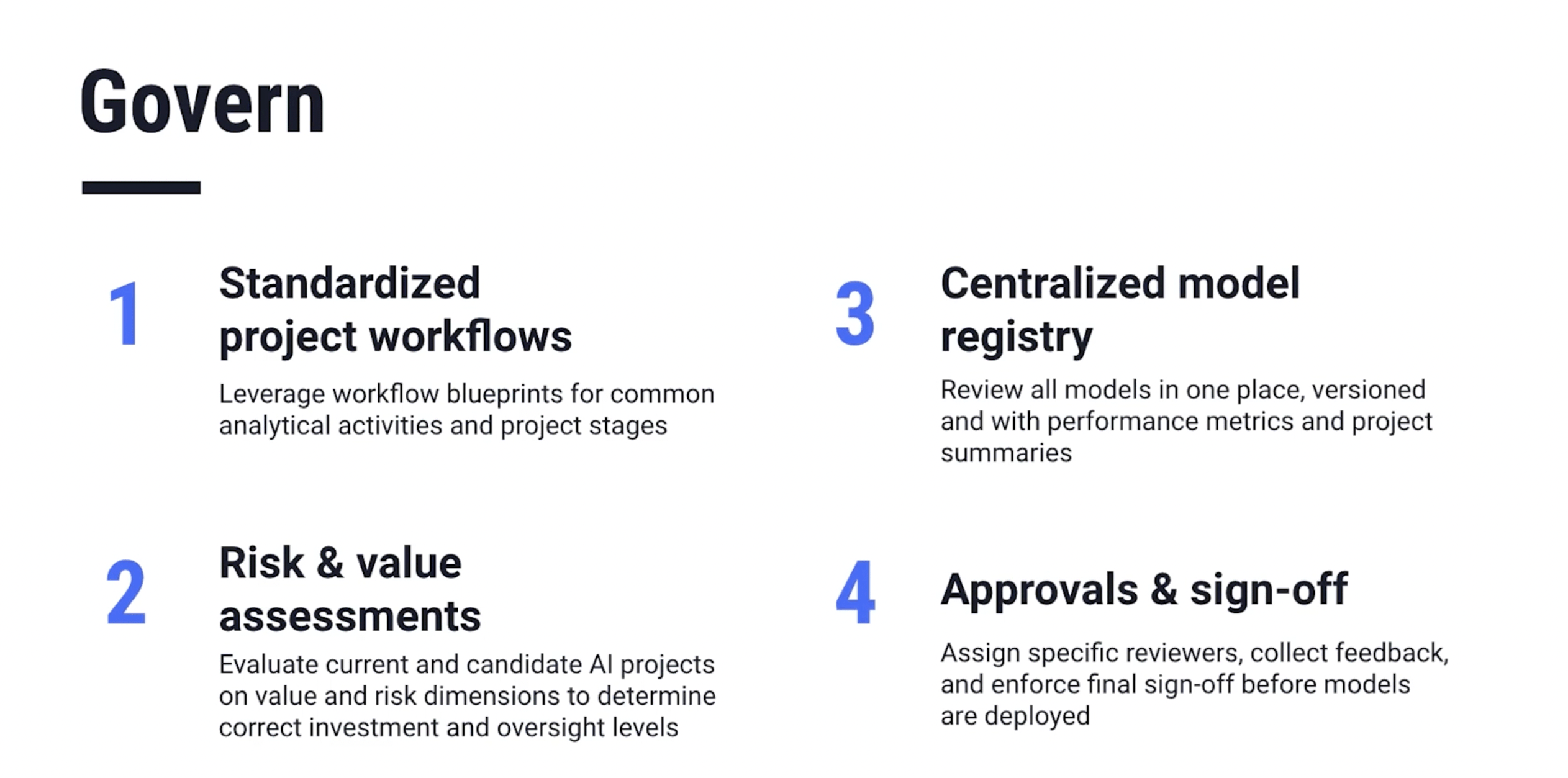 If you want to learn more about employing Govern for MLOps, check out these articles:
If you are interested in learning about the complete governance framework that Dataiku offers, you can follow our Dataiku Govern course in the Academy.