Concept: Homepage¶
The homepage is like the default page of a website, it's where you land when you sign in via your web browser. This is where you will be able to see shared projects and collaborate with colleagues.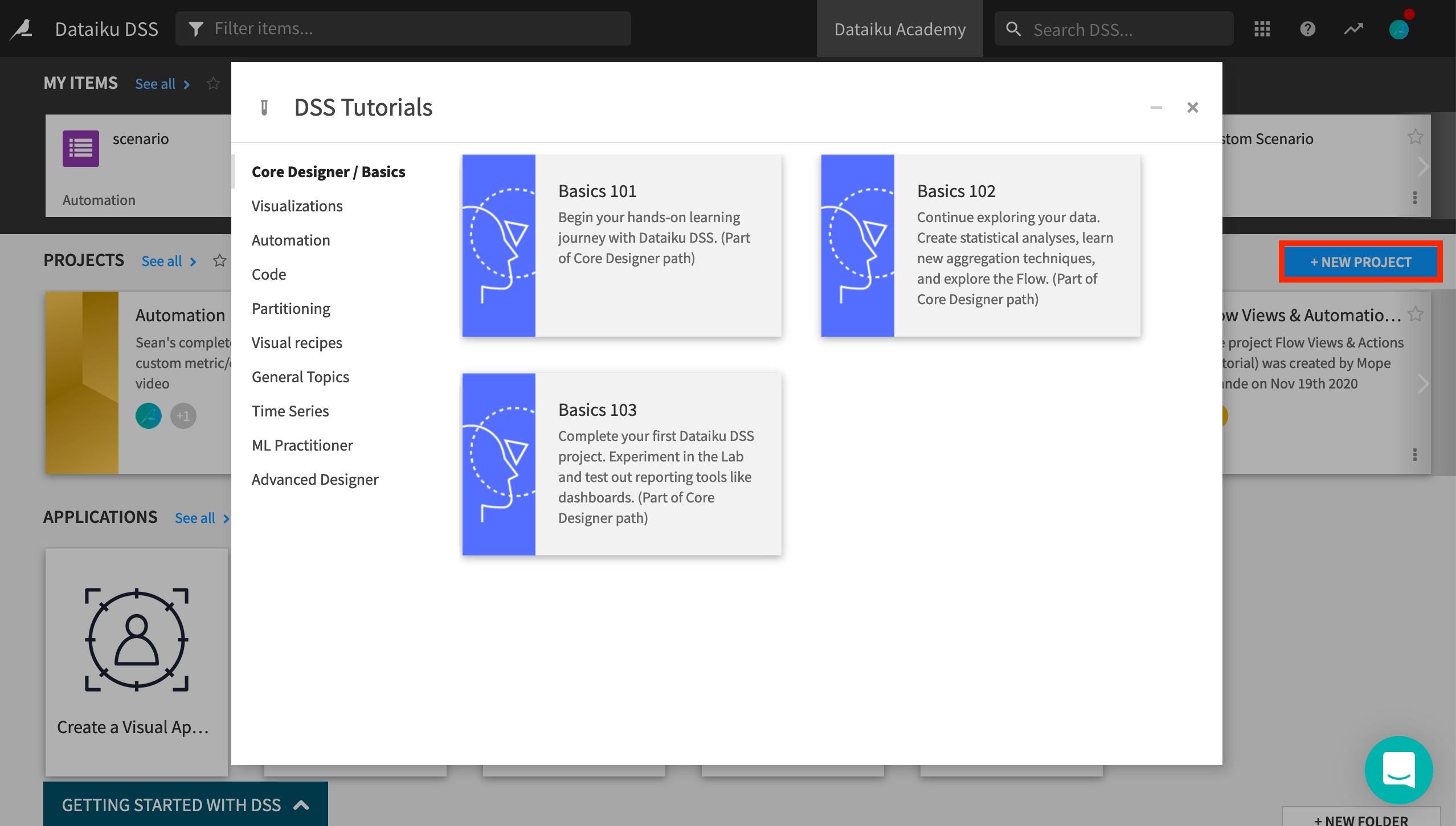 In the Homepage Concept video we learned the following:
The homepage is where you go to create a new project.

Your most recently used items appear at the top but this is customizable.

There are sections for projects, project folders, dashboards, and wikis.

There is a shortcut at the bottom of the homepage for getting started with DSS.
In addition, you can use the apps menu in the upper-right part of the screen to find environment-level features like administration and security.