The AI Lifecycle: Orchestrate¶
For an enterprise looking to scale, the ability to deploy a model into production is not enough. Realizing the full potential of a model requires orchestration — a repeatable, efficient process for creating and effectively deploying models into production.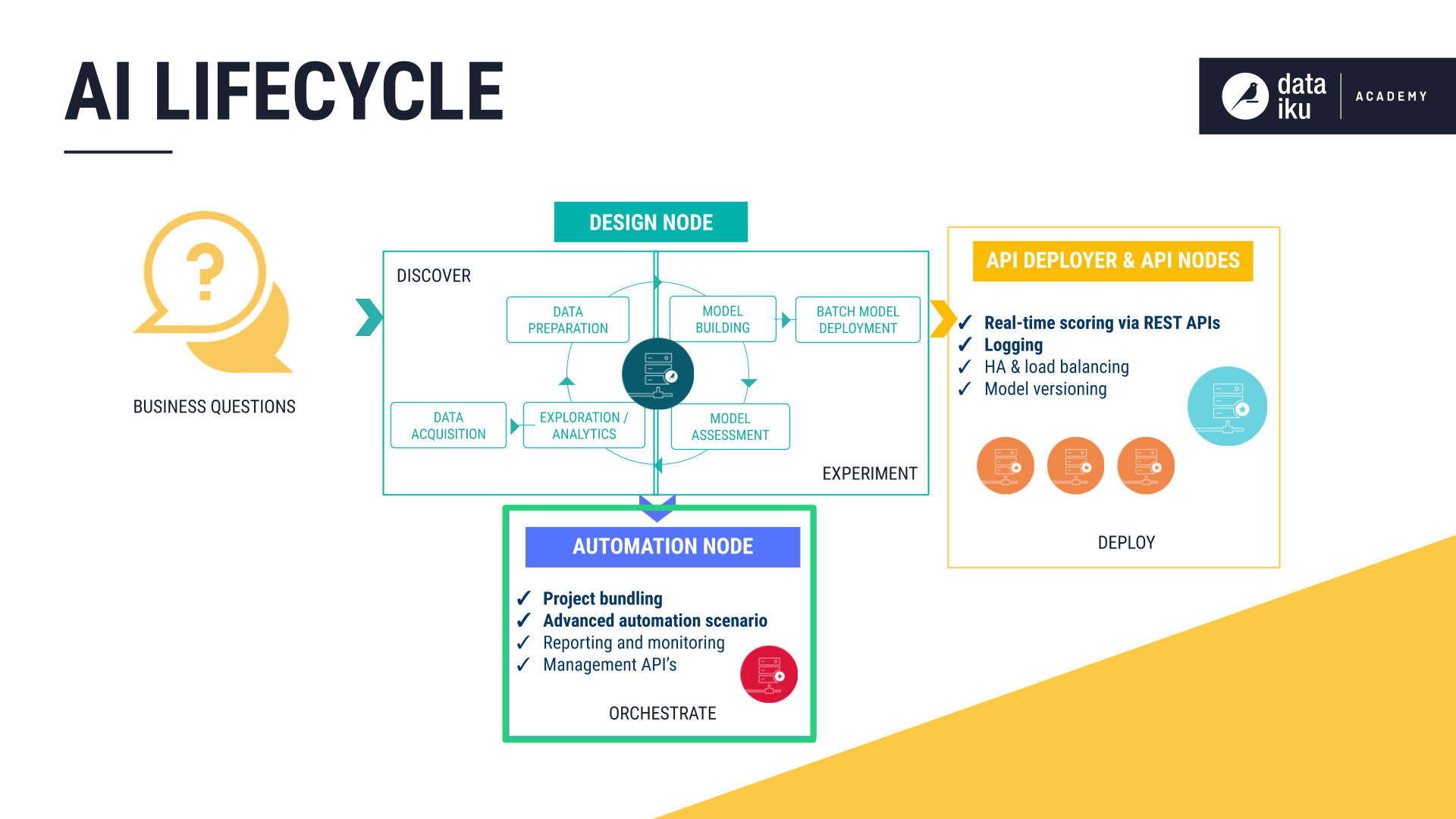 In the case of the NY Taxi Fares project, we have deployed a model for real-time scoring, but managing the model lifecycle remains a manual process. How do we monitor its progress over time? When should the model be re-trained? When should a new version be deployed?
To effectively manage the process of deploying hundreds of models from development to testing to production environments, automation becomes a clear necessity.
DSS lets users establish validation feedback loops in order to automate the updating, monitoring, and quality control of a project's Flow by continually pushing work from the Design node to the Automation node.
This stage of the AI lifecycle encompasses:
Scenarios to automate key processes like rebuilding, retraining, and deployment

Metrics and Checks to monitor model performance in production

Deploying projects to the Automation node
In addition to deploying models into production, another key aspect of orchestration is the automation of reporting. In order to make it easy to communicate real-time results, DSS provides users with drag-and-drop tools, such as dashboards, or code options, such as web apps and R Markdown reports.