How to begin a Dataiku Online free trial¶
The Launchpad is the place where you can pilot your Dataiku Online account.
Open the link above. Sign in using your Dataiku account. Or sign up to create a new account. We may send you an email to validate your email address.
Review the legal documentation, fill out your name, and a few other details - and you're in!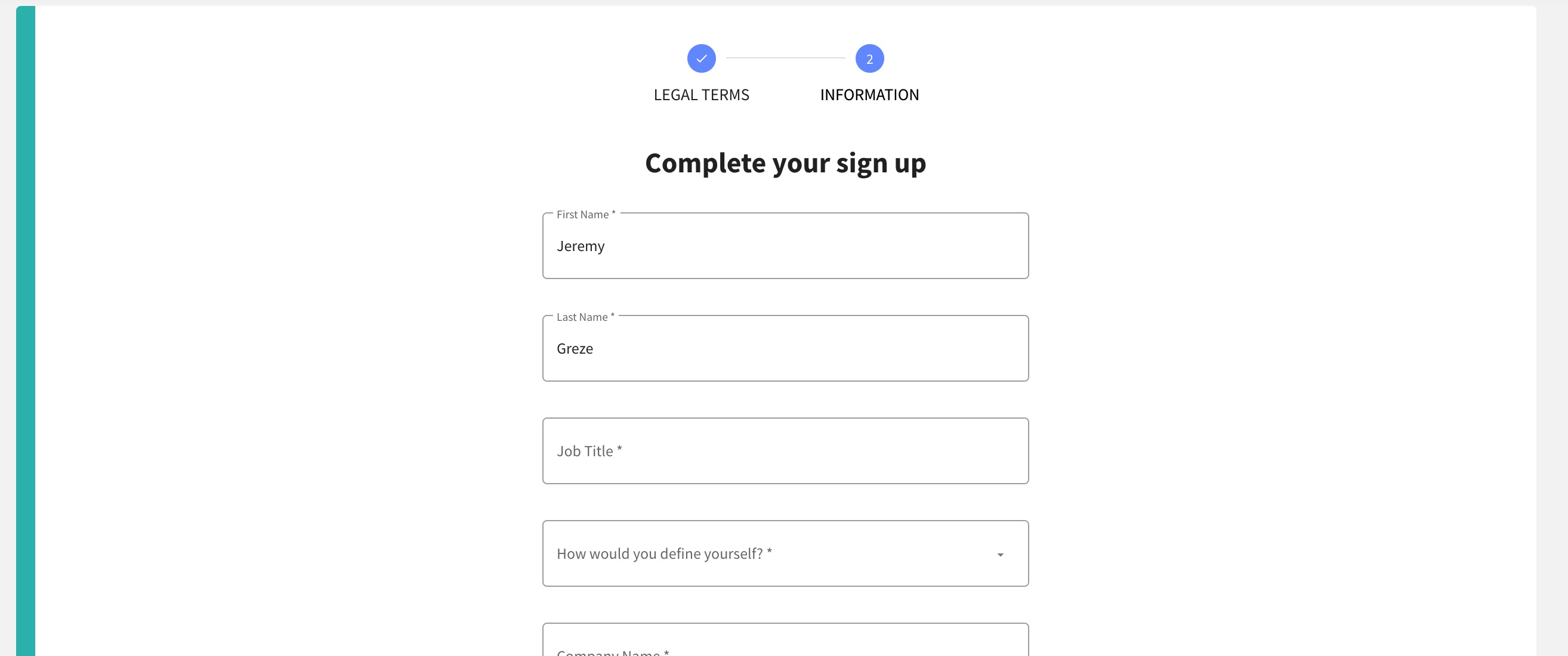 You should now find yourself at the Dataiku Launchpad .
A space was created for you. This is where you can deploy Dataiku DSS instances, invite users, add features and access subscription information.
Here it's a simple matter of clicking Launch Dataiku DSS and your instance will start powering up.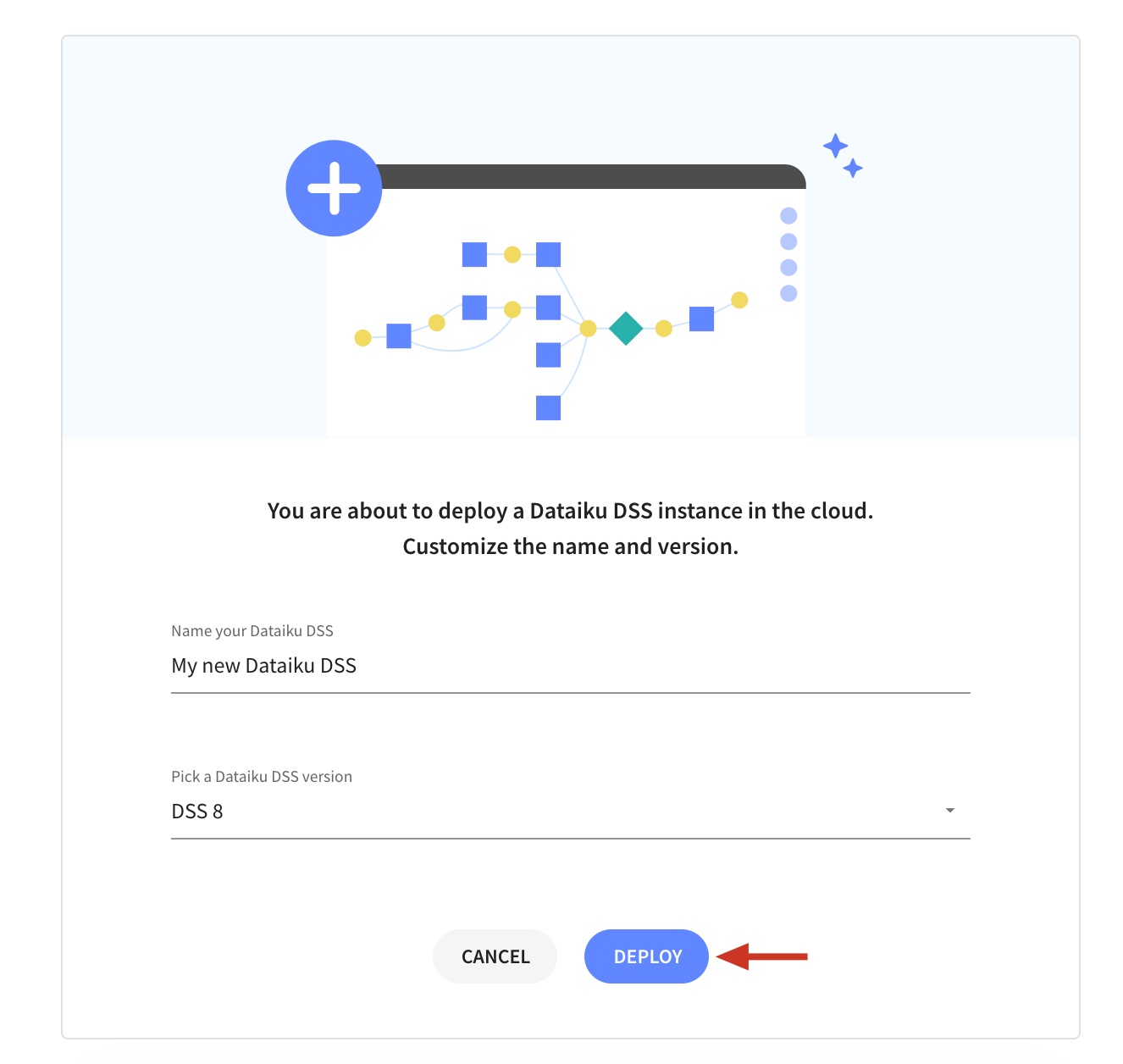 Please allow a few minutes while this process takes place.

Once that's done you can open your instance by clicking "open Dataiku DSS"

You now find yourself within Dataiku DSS, and you are ready to create your first project!
For more information about getting started with DSS, the Academy is a great place to start.
If you have questions or issues during your trial, you can contact us any time with the chat widget.