Concept Summary: Classification Algorithms¶
In this lesson, we'll learn about a type of supervised learning called classification. Specifically, we'll look at some of the most common classification algorithms: logistic regression, decision trees, and random forest.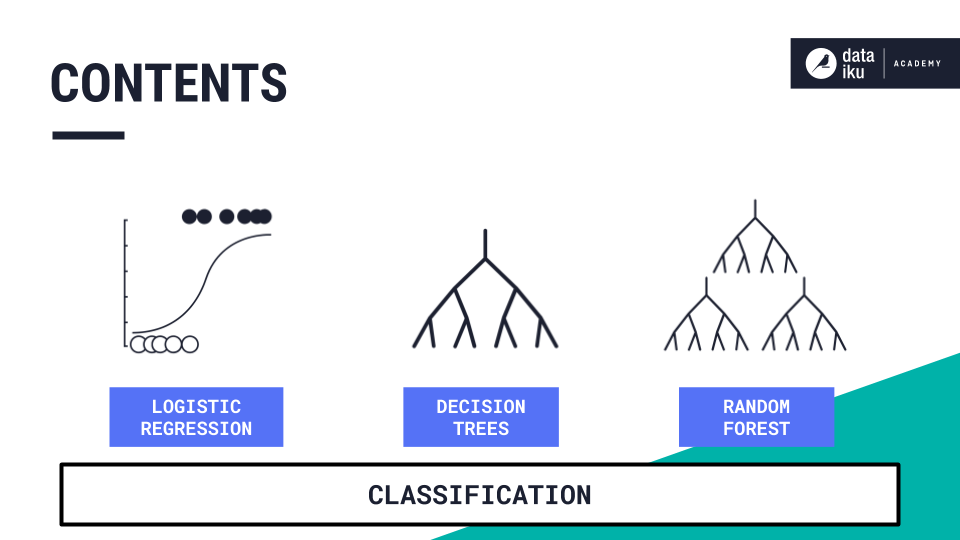 Classification refers to the process of categorizing data into a given number of classes. The primary goal is to identify the category or class to which a new data point will fall under.
In our use case, the target, or dependent variable, is the exam outcome. The features, or independent variables, are study hours and sleep hours. The target is what we are trying to predict.