Concept Summary: Time Series Preparation¶
Before we can unlock the power of modeling and forecasting techniques on time series data, we often need to ensure the data has certain properties.
This task is so important that we have dedicated this entire course to the preparation of time series data.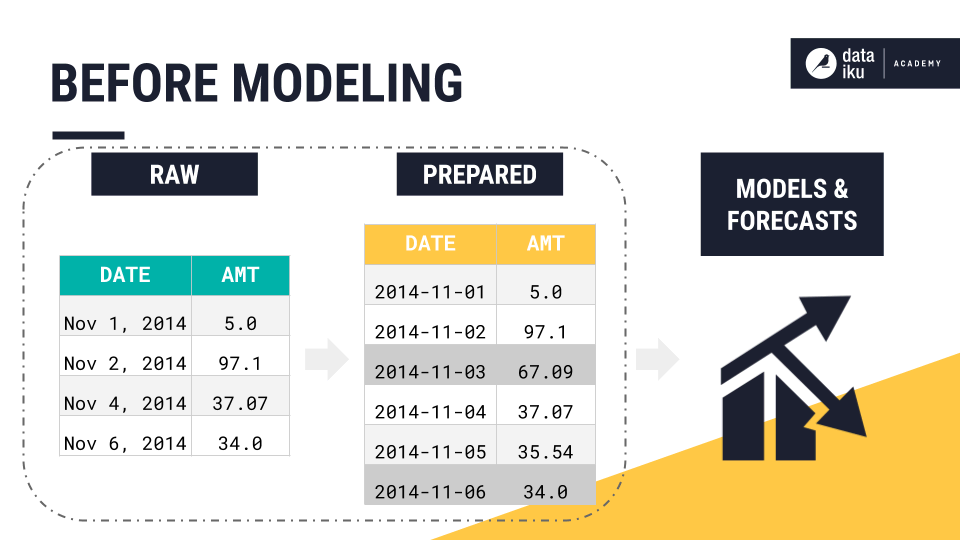 In this lesson, we'll discuss some common objectives of time series preparation and show how to achieve them by using the time series preparation plugin in Dataiku DSS.