Hands-On: Object Detection¶
In this hands-on lesson, we'll apply an object detection task to our Image Classification project. We'll make use of two elements in the Flow that we haven't used yet. Objects to detect is a folder that contains images, and Object_labels is a dataset that contains labeled images with bounding-box coordinates.
Image classification and object detection tasks can be achieved using a deep learning model that is based on a neural network. The difference is, in image classification, a neural network is used to return the probability that the image belongs to a class, while in object detection, a neural network is used to return the position of detected objects in images, the class of the object, and the associated probability.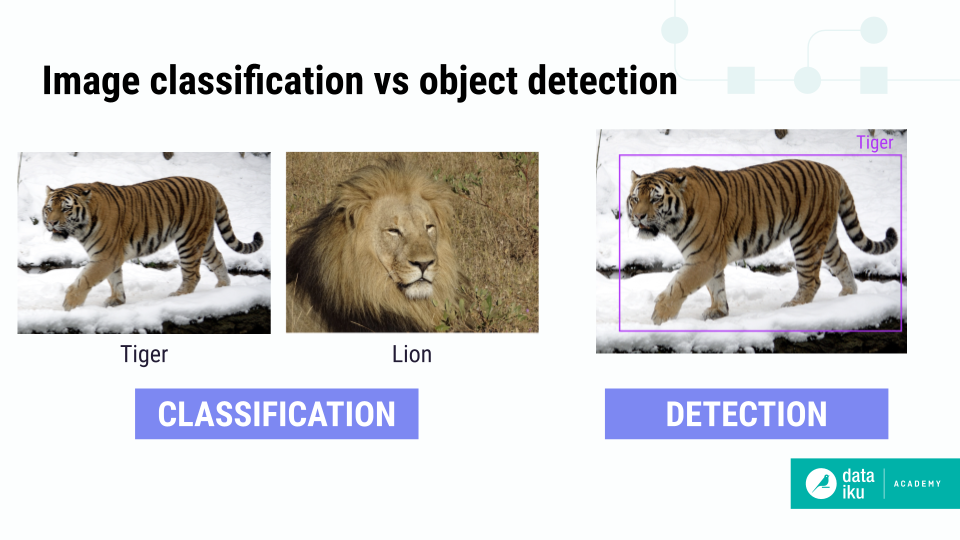 To accomplish an object detection task, we'll use the Object detection in images plugin that we installed in the lesson, Hands-On: Install the Deep Learning Plugins. Our objective is to download a deep learning object detection model and re-train it. There is no coding required.