Project Cleaning and Maintenance¶
Explore resources here to understand how you can use scenarios and macros to automate the cleanup of projects across your instances.
With maintenance macros, you clean and maintain all projects on your DSS instance. Maintenance macros help you perform maintenance tasks such as deleting jobs and temporary files. For some maintenance macros, you can configure the steps in a scenario to execute the macro across one or all projects on the instance.
To view DSS maintenance macros, navigate to the More Options ("…") menu and choose Macros.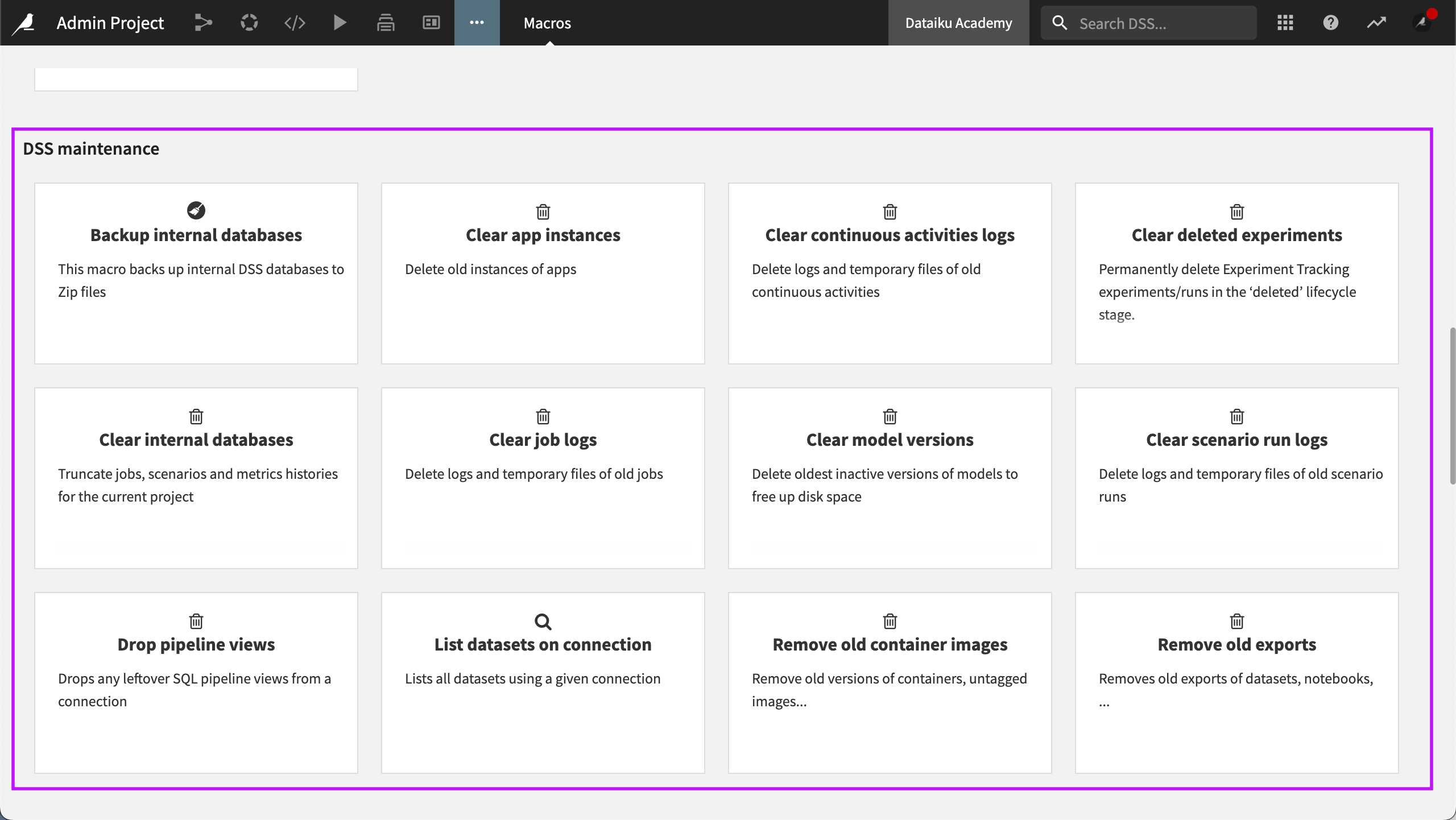 Note
Visit DSS Macros for technical details about macros.
This section describes the DSS maintenance macros.