Hands-On: Perform Tests on Categorical Variables¶
So far, we've implemented hypothesis testing only on numerical variables. Now, let's test whether two categorical variables in the winequality dataset are independent.
To do this, we will use the Chi-square Independence Test card.
Click the New Card button from the "Worksheet" header, then select Statistical tests. Under Categorical test, click Chi-square Independence Test.

Select the categorical variable quality for "Variable 1".

Select the categorical variable type for "Variable 2".

Keep the default values 5 for "Maximum X Values to Display" and "Maximum Y Values to Display".

Click Create Card to create the card.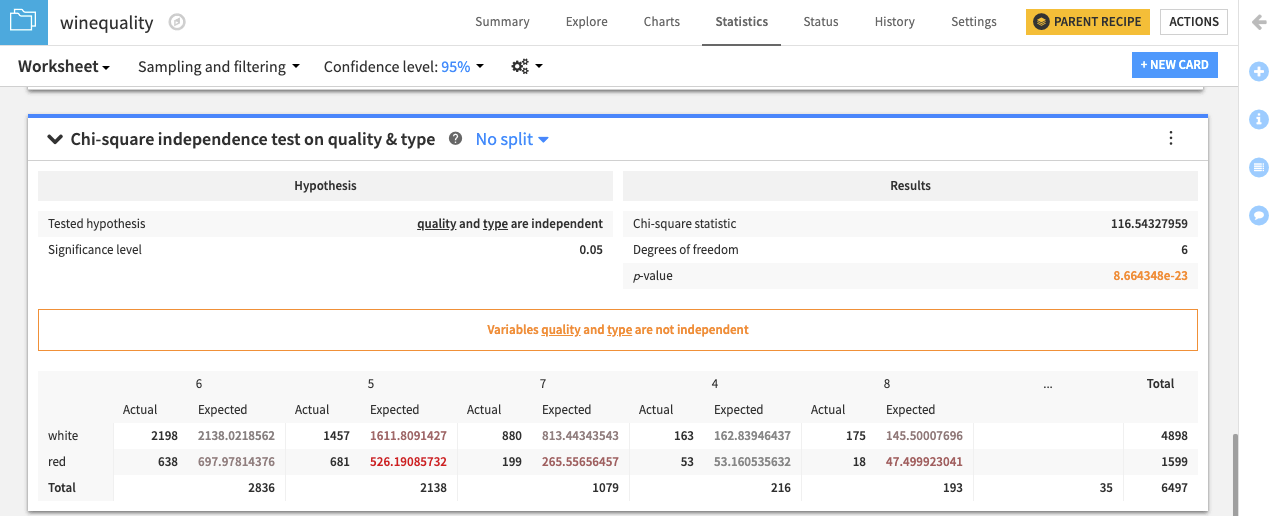 The card displays the tested hypothesis, results of the test, and a conclusion about the test — in this case, "Variables quality and type are not independent". For more information about this card, see Chi-square independence test in the reference documentation.