Concept: Stack Recipe¶
The Stack Recipe combines the rows of two or more datasets into a single output dataset. For example, we can use a stack recipe to append the rows from the yellow dataset to those of the blue dataset: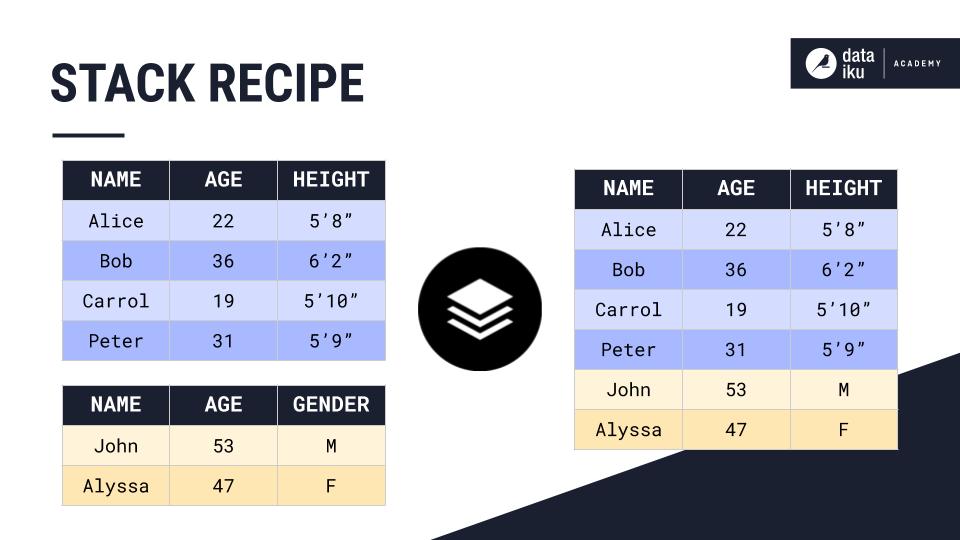 The Stack Recipe provides six stacking methods. Each method defines the columns from the input datasets that are included in the output dataset, and the mapping between the columns of the output dataset and the input datasets.
There are six stacking methods in DSS:
Union of input schemas

Intersection of input schemas

Using the schema from one of the input datasets

Mapping based on the column order of the input datasets

Manually selecting and remapping columns

Using a custom defined schema