Tutorial | Active learning for classification problems¶
When you need to manually label rows for a machine learning classification problem, active learning can help optimize the order in which you process the unlabeled data. Dataiku provides a plugin that provides ML-assisted labeling using active learning techniques.
This tutorial shows a simple project and highlights the best practices to build an active learning project in Dataiku.
You should be familiar with the basics of machine learning in Dataiku.
Access to a Dataiku instance with a license that allows you to run custom plugin scenarios. Note: The Free edition license does not allow this.

Access to a Dataiku instance where the ML-assisted Labeling plugin is installed.

Access to a Dataiku code environment with Python3 support, including the package set for Dataiku Visual Machine Learning. The code environment used to build the model that assists with the labeling needs to be compatible with the code environment of the ML-assisted Labeling plugin.
Suppose you are the editor of a browser extension that allows users to block clickbait news articles. As a first step, you have crawled the web to gather a set of news titles.
We would like to improve the model performance by labeling more rows and adding them to the training set. This is where active learning comes into play. We will:
Set up the recipe that uses the logistic regression model to determine the order in which rows should be manually labeled.

Set up a webapp that makes it easier to manually label rows.

Set up a scenario that automates the rebuild of the ML model and then updates the order in which rows should be manually labeled.

Set up a dashboard to monitor how well our active learning project is progressing.
This is it! You can use the webapp by going to its View tab. Start labeling articles as clickbait or legitimate based upon the article title. Notice that you can use keystrokes to label images faster. Simply hit c or l, on your keyboard to select the class of the current tweet.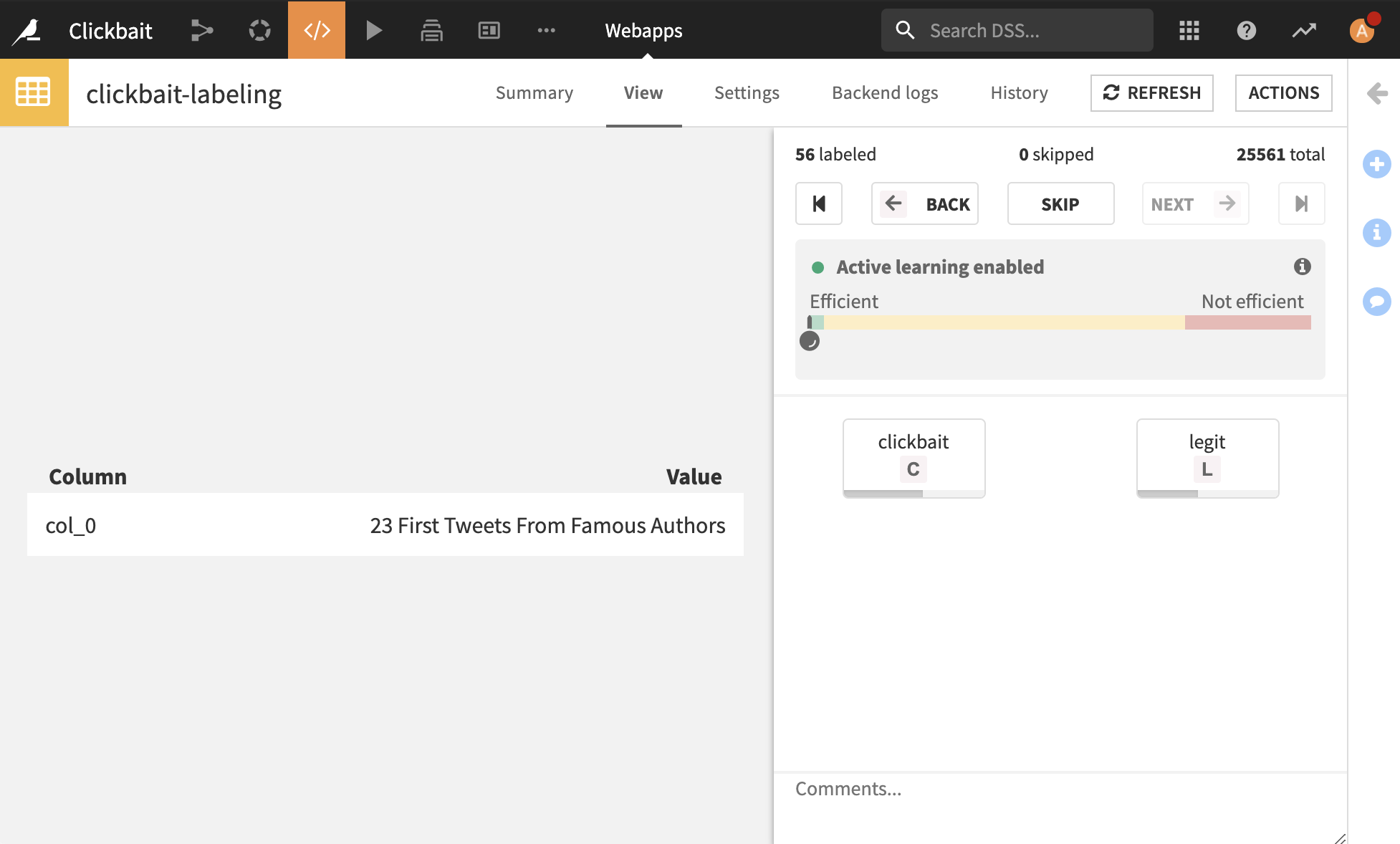 As you label, you will see notifications pop every 10 labels. You can keep labeling and watch the dashboard from time to time. See the AUC rising!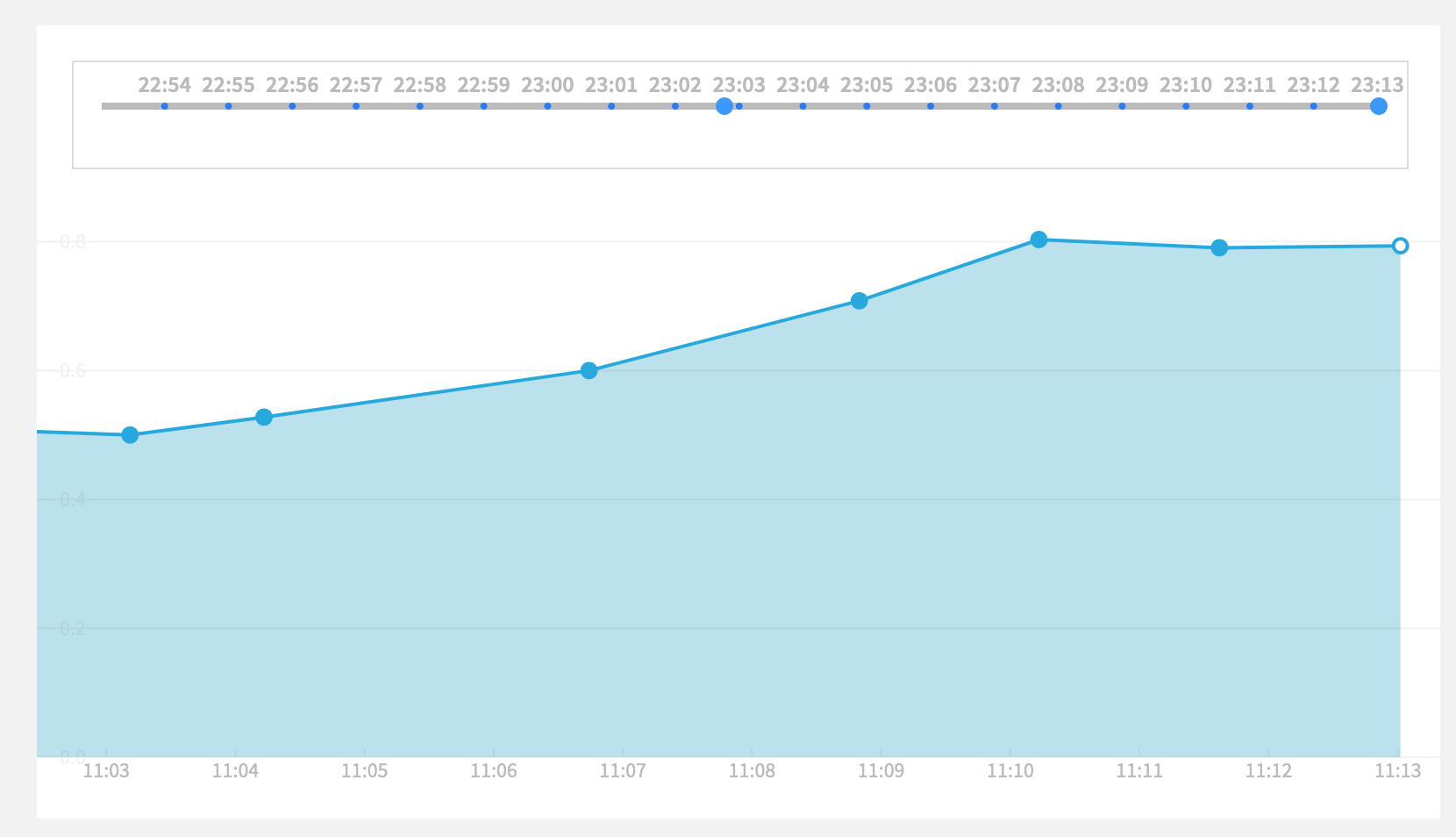 For more on active learning, see the following posts on Data From the Trenches:
References
Abhijnan Chakraborty, Bhargavi Paranjape, Sourya Kakarla, and Niloy Ganguly. Stop clickbait: detecting and preventing clickbaits in online news media. In Advances in Social Networks Analysis and Mining (ASONAM), 2016 IEEE/ACM International Conference on, 9–16. IEEE, 2016.