Use the Automation Node on Dataiku Online¶
Installation¶
Dataiku Online manages the configuration and the infrastructure of the Automation node and the Deployer for you.
To start using the Automation node, from the Extensions tab of your Launchpad, click Add an extension > Automation node.
When you activate the Automation node, you can choose which plugins and connections you want to install on the Automation node, among the ones already installed on your main instance (Design node).
You can also add a new connection or plugin on the Automation node at any point in time after you have activated it. To do so, create or edit the plugin or connection in your Launchpad, and choose the option "Install on the Automation node" or "Install on Both".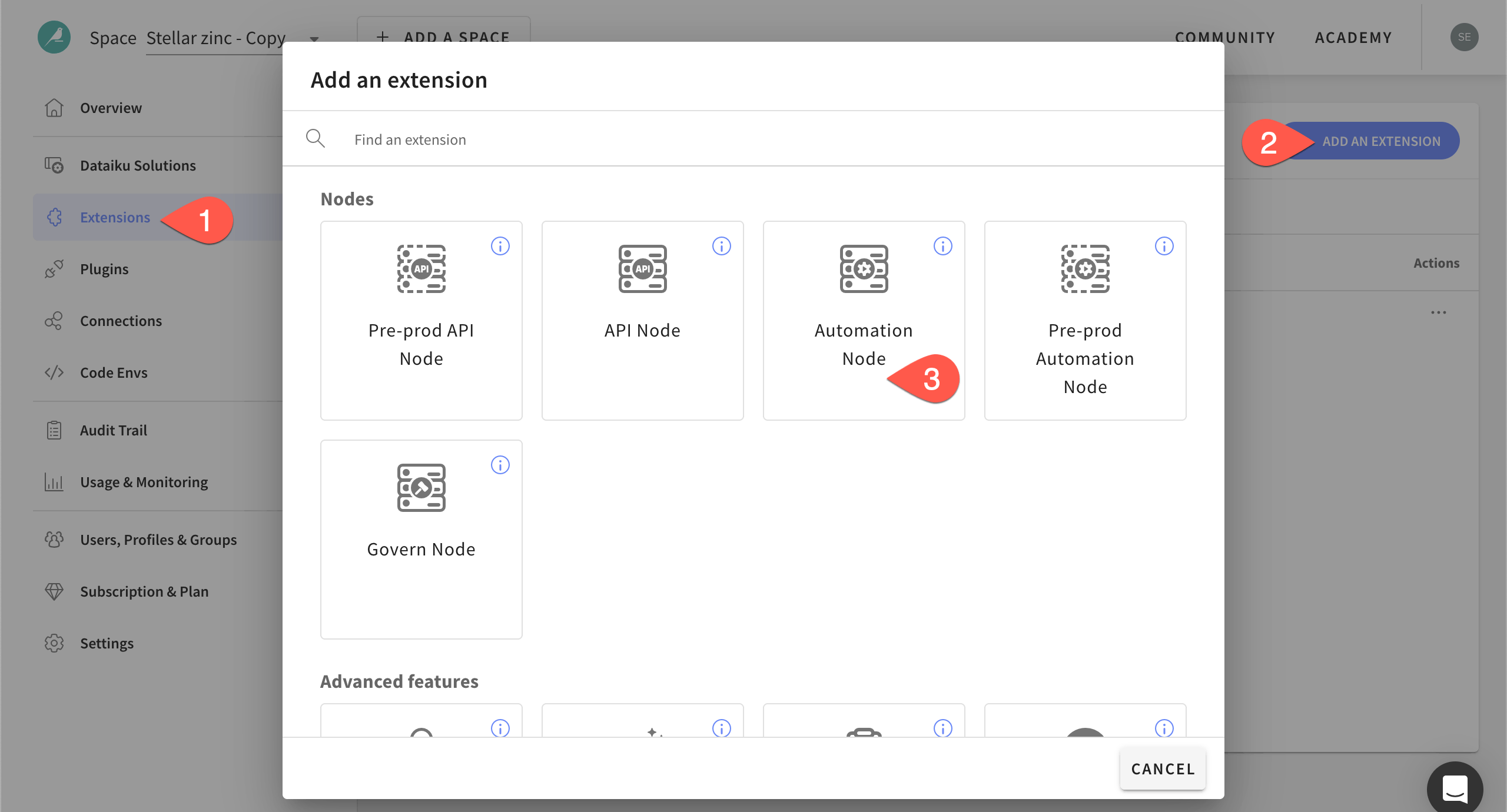 Once the Automation node is activated, you can deploy bundles on it with the Project Deployer. This deployer manages the Python Environments included in the bundles. For more information, see the product documentation on how to deploy bundles with the Project Deployer.
Resources¶
Note
Please note that the management of plugins and connections for the Automation node is done in the Launchpad for Dataiku Online.
To lean more about the use of the Automation node, please see the following resources: